Fiber Optic Test Equipment-Fiber Optic Intrusion Prevention System
American Data Supply carries fiber optic intrusion and fiber optic test equipment that are ideal for national security for the defense industry and US Government. Opterna offers continuous, real-time, protocol independent monitoring of a fiber optic network connection without any disruption of the data stream
Opterna's exclusive WaveSenseTM intrusion prevention technology is based on advanced artificial intelligence techniques WaveSense technology automatically senses and Detects intrusions Instantly shuts down the intrusion-Simultaneously re-routes traffic to a backup fiber path, and Notifies the user via SNMP network management WaveSense technology automatically identifies, differentiates characterizes eight distinct optical event types Notifies the user via SNMP network management Flexible, scalable, stackable architecture
American Data Supply Carries A Full Line Of Fiber Optic Test Equipment Products from several leading manufacturers. We have a complete line of Power Meters, Light Sources,OTDR's, Test Kits, Optical Power Meters, Inspection Scopes, and many more.
Call (866) FIBER-21 Today and ask for our Monthly Specials-
FIBER OPTIC TEST EQUIPMENT
Light Sources-Optical Power Meters-Optical Loss Test Kits-Backreflection Meters-Inspection Scopes-
Identifiers-OTDRs-Network Sims or Pulse Suppressors-Fiber Optic Talk Sets-Interferometers-Reference Cables
Spectrum Analyzers-Fiber Certification Test Kits-Environmental Test Systems--Test Kits-Adapter Caps
CALL (866) FIBER -21
We carry manufacturers from Advanced Fiber Solutions,Noyes, Fluke, Seikoh Giken, Ideal, Exfo, Perkin Elmer, Ocean Optics and more. We carry a full range of OTDR's, Optical Loss Power Meters, Laser and LED Light Sources,Fiber Optic Splicing Kits, and more. We Have Hundreds Of Fiber Optic Test Equipment Products- Too Many To List Here- If It's Fiber Optic Related Test Equipment- We Have It- For LESS!!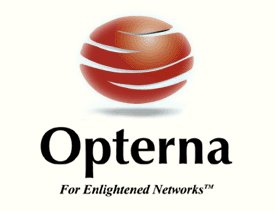 Opterna's Fiber Sentinel Fiber Optic Intrusion Prevention System
An intruder can easily tap a fiber without being detected.Readily available network test gear enables the non-invasive tapping and monitoring of fiber optic data streams. Opterna's breakthrough FiberSentinel System,with its exclusive WaveSense intrusion prevention technology, provides continuous, real-time monitoring of a fiber connection, detects any physical intrusions, and instantly eliminates the intrusion by shutting down the transmission. Automatic optical bypass switching simultaneously diverts data to an alternate fiber path.