WDM- DWDM- CWDM
American Data Supply Is Your One Source For All Your Fiber Optic Tools-Data-Fiber Optic Termination Kits
.We now accept Visa,Discover Master Card & AMEX
Product Features Applications
* Ultra High Isolation
* Low Insertion Loss
* Low Polarization Sensitivity
* Flat Passband
* Telecordia GR-1209 & 1221 Compliant
* Bidirectional
* Telecommunications
* CATV
* Network Monitoring
* Local Area Network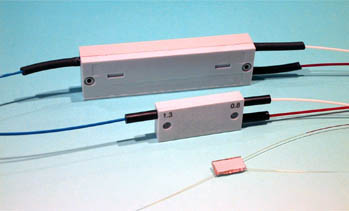 Applications Key Features
* Data Link
* Local Area Network
* Private Network
* CCTV Systems
* Wide Operating Wavelengths
* High Isolation
* Low Insertion Loss
* Epoxy Free Optical Path
Product Features
WDM optimized for 2 wavelengths : 850 and 1300 nm. This product can be used for bi-directional or mono-directional applications with the same component.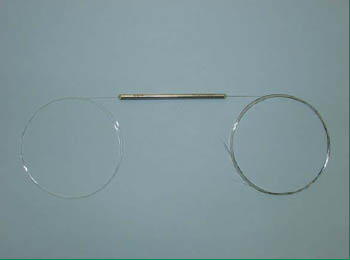 Applications Key Features
* Wide Area Network
* Fiber Optic Sensing
* Local Area Network
* Test Instruments
* Fiber Amplifiers
* EDFA Applications
* Telecommunication Systems
* Configurations in Both 1x2, 2x2 Tube Package or Module Box
* Comply with Telcordia 1221 Reliability Requirements
* Available at Different Operating Wavelengths
Wavelength Division Multiplexers
NOS provides a wide variety of fused-fiber, single mode WDMs. They are used to combine or separate band signals, optical amplifiers, and specifically for EDFA based applications. Our WDMs are made by the Fused Biconic Taper (FBT) fusing process, ensuring consistent quality, reliability and high performance, providing low insertion loss and high isolation.
Applications

Key Features
* WDM Metro Systems
* Access Networks
* Amplifier Systems
* Telecommunication
* By FBT (Fused Biconic Taper) Technology
* Available Configurations 1x2, 1x4, 1x8
* Channel Spacing 6nm, 10nm, 20nm or As Specified
* Low Insertion Loss
* High Channel Isolation
* Highly Stable & Reliable
* Complies with Telcordia Reliability Requirements (GR-1221)
Product Features
Coarse Wavelength Division Multiplexer (CWDM) technology contributes significantly to the growth of a metro WDM system and access networks with a cost-effective alternative to DWDM metropolitan networks.
NOS' CWDM are made by utilizing fused biconic taper (FBT) fusing process to ensure consistent quality, reliability and high performance. Configurations available are 1x2, 1x4 and 1x8, mux / demux, with low insertion loss and high channel isolation.